Integrating body, soul, and spirit with alternative therapies, to assist you in finding balance in your life by reducing stress naturally.
Reconnecting to your health and well being through cutting-edge technologies such as the following modalities.
Strategies for Healing has been a Godsend for me!  Gary and Sharon Worrell operate with the utmost integrity and are committed to the wellbeing of their clients.  I believe that this couple cares about every aspect of my healing—physical, emotional and spiritual.  Gary freely shares all sorts of information to help me on my journey to restore my health, along with assisting me to understand the benefits of both the Life Vessel and the PEMF (Pulse Electro Magnetic Field) Therapy; Sharon's counseling has brought a peace of mind to me that I have not felt for years.  I would highly recommend you contact Strategies for Healing and find out how they may be of service to you."  B.A.
Call now to set your appointment!  (720) 432-6299
Our Strategies for Your Health and Wholeness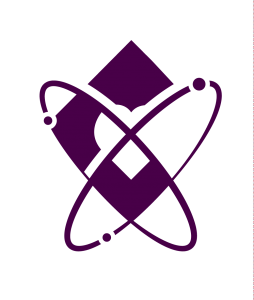 Life Vessel—FDA-cleared medical device for de-stressing the body. Find out more at www.LifeVesselDenver.com 

PEMF (Pulse ElectroMagnetic Field) Therapy Used to heal bone fractures, treat psychological disorders like depression, reduce swelling and pain, promote blood circulation, and stimulate the immune system. FDA-registered.

Perception Reframing using EVOX technology/ Bio-Feedback for the emotions.

Mind/body protocol (Splankna) for clearing traumas stored in the body. Sharon Worrell is a Certified Master's Trained Splankna Practitioner. This is primarily a Christian protocol that has Christian prayer as the basis.
We help you to reconnect, that which has disconnected in your life, body, soul and spirit so that you can live a healthier and more fulfilled life while enjoying healthier relationships and peace of mind.
Call now to set your appointment!  (720) 432-6299
You may be wondering what that means exactly. Bringing balance to your life is all about addressing every facet of the journey. If you come in searching for emotional assistance with counseling…we may ask questions about your sleep patterns, your stress levels, or your support system, etc. For example, if you aren't sleeping, that tells us that your adrenals are not recouping since it takes five uninterrupted hours of sleep for your adrenals to recoup. To help you, the issues of not sleeping and the status of your adrenals are going to have to be addressed for you to receive help emotionally.
The same is true if you are seeking help to reduce stress but your spiritual life is chaotic. Fears and anger may be tormenting you…perhaps you are angry with God due to an event of the past. Forgiveness may necessarily need to be addressed to actually get to the root of that stress.
We are firm believers that what is going in the body has roots in the emotional and the spiritual. By integrating the emotional, the spiritual and the body—you get the best results. At Strategies for Healing, you will get better outcomes by addressing the integrated aspects of the whole person.
Take the first step to creating a stress-free life!Strategies for healing body, soul, mind issues