Reducing stress is a must for anyone to do in order to be able to make better decisions and react to the hardships in life that inevitably arise.
A successful outcome was reported to us recently after a husband and wife came in to utilize the Life Vessel and Mind/Body Protocol for a major life change that had just occurred in their family.
The parents of five children and with Christmas approaching, they were faced with a vehicle that was breaking down, a job which had just ended, and overwhelming decisions regarding the future of their household.
A relative suggested that they come to Strategies for Healing to speak with Sharon and to have a much-needed session in the Life Vessel to address their overwhelming stress levels. 
They related to us that their combined stress was creating negativity in their thoughts and interactions with each other and that wasn't the path they wanted to take because they could feel fear rising faster than their energy levels could keep up with to combat it.
Many families face horrific layoffs, unexpected medical emergencies, appliance or vehicle issues that carry a big-ticket pricing for repair, from time-to-time. But when it comes during the holidays it hits harder than usual. The need for stress reduction is a must before things get out of hand.
Decisions have to be made, the mind must be clear and the body balanced in order for individuals to face unexpected challenges head-on with any expectation of success in their decisions and continued harmony in their relationships.
Rather than give-in to knee-jerk reactions of anger, frustration or fear, they were open-minded enough to say "Yes!" to the suggestion that their relative gave regarding an alternative to sleeping pills or other accepted reactions such as outbursts of anger, blaming, shaming, or settling for less-than-desired employment situations that will just make things worse over time due to unhappiness on the job combined with low wages.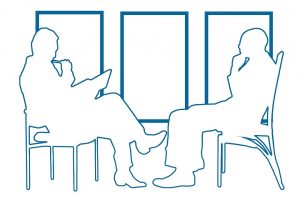 Accepting the first job offer, or just taking any job that came along was something they simply did not want because those types of decisions were made under pressure and mindsets of fear. They wanted to take the next step in their family's journey towards a better outcome but just didn't know where to begin.
Their family suggested that they stress reduction was the first step to making intelligent decisions and surviving their season of unexpected challenges.
Greatly looking forward to their individual sessions in the Life Vessel, they decided that they would speak to Sharon and also include a session of Mind/Body Protocol to address any mindsets that might sabotage their decisions.
Both the husband and the wife enjoyed a session in the Life Vessel, but each decided to partake of a different strategy for healing after speaking with Sharon to determine their greatest concerns.
The wife shared that she felt completely overwhelmed but was realistic about the knowledge that they would endure and they would make it through this season, but she was concerned about the emotional roller-coaster that she was on and wanted to address that. Sharon suggested Perception Reframing as just the thing she needed.
Perception Reframing puts issues that cause negative emotional responses into a different light while addressing the emotional impact on the brain. The results were impressive and, as the wife reported, "Just exactly what I needed! To be calm during this time is such a gift – I'm blown away!."
The husband participated in a session of Mind/Body Protocol where, through specialized coaching along with energy work, negative belief systems, sabotaging, and negative thoughts are addressed with the conscious and unconscious decisions made that continue to repeat negative patterns.
Both husband and wife repeated several times how very much they were surprised at the results they received while in their sessions with Sharon.
The biggest test lay ahead …
The husband needed to find employment as soon as possible. Scrolling through employment ads and descriptions had, in the past, caused him to spiral down emotionally and mentally as he scrutinized each job requirement. But the day of his session, he felt different – and thought different. Noticing a job ad online that was 30 days old, he did something new, and rather than negate the ad, he applied for the job and was confident as he completed the steps towards seeking a response from the employer.
The very next morning he received a call to come in for an interview! Later, he shared that the moment he walked into the massive building he noted that in the past if he would have applied to such a company, he would have been overwhelmed with the negative thought patterns that were addressed in the Mind/Body Protocol session he had addressed with Sharon. This time was different – those negative thoughts were a distant memory and he only began to feel joy as he noticed his change in thinking and perceptions.

Several hours later, after testing and interviewing successfully, he was overjoyed – not because he had been offered a position, but at how balanced and focused he had felt during the entire process!
Think about it – doesn't it just make sense that if you are in a negative mindset and under extreme stress, that it's nearly impossible to show up authentically and fully present to tackle those challenges that inevitably come our way?
Reducing stress is not just a luxury – it's literally a matter of life and death.
Call now to schedule YOUR sessions to reduce your stress and address negative thought patterns or emotional overwhelm!
 (720) 432-6299 / Office@StrategiesForHealing.com