Have you tried various ways of addressing alcohol abuse issues?
Are discouraged with the results and are frustrated by the cycles of relapse?
If this describes your present circumstances, then listen up! Addiction recovery for alcohol abuse is a non-traditional plan for addiction recovery involving a prescription medication (not AnaBuse) that does not require abstinence in the beginning. This prescription medication has undergone 1360 clinical trials and has a 78% success rate. Can you believe that? Most rehabilitation programs have a 30% success rate at best.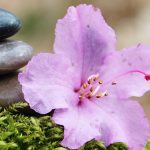 Strategies for Healing partners with medical professionals in offering proven methods for addiction recovery. Prescription and medical tests (liver function) are monitored your medical provider and our office at Strategies for Healing provides innovative weekly therapeutic sessions using Integrative Brain Therapy and emotional clearing.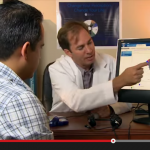 We employ sophisticated, voice-activated software with a bio-feedback process for balancing emotions and changing perceptions that may be keeping you stuck in your addictive cycles. We also address the core issues that may have contributed to the addiction. We also offer pharmaceutical-grade supplements that will support the body stressors that addiction has undermined.
Since addictions often cluster–meaning that individuals will struggle with multiple issues, Strategies for Healing is here to help ensure that you will not flip over into another addiction once your (alcohol) drinking is under control. After four months, the prescription medication will have effectively reduced the cravings for alcohol and the sessions at Strategies for Healing will have brought you to some 'aha' moments and helped you reconnect with yourself and an identity apart from addiction.
This plan has been effective with alcohol, opiate drugs, and it is also being used for behavioral addictions such as; sexual addiction, gambling, over-eating, and shopping.
Have you been doing the same thing over and over again trying to get a different result? Have you told yourself that you can control your behaviors and that you can quit whenever you want to…
No is time to do something different to get a different result!
Call us today to find out more about how you can get started.
303-564-6251